15 ESRs (Early Stage Researchers) have been recruited to the 5 Work Packages.  Find further details about them in their biographies below.
Martin Calisto Friant
Work Package 1, Project 1.1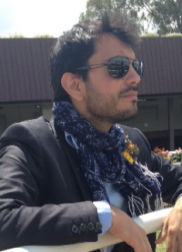 Sustainability and environmental governance researcher and practitioner of Franco-Ecuadorian nationality. Martin has a full working proficiency of English, French and Spanish. He holds a BA in International Development Studies and Political Science from McGill University in Montreal and two Masters, one in Development Studies from the University of Melbourne, and another in Environment and Sustainable Development from University College London (UCL). Martin has over five years of professional experience in areas related to sustainable development, working on several projects in Africa, Europe, Oceania and the Americas. In his previous job at IUCN, Martin worked implementing projects on ecosystem based climate change adaptation and hydro-diplomacy. Additionally, Martin has published several academic articles on the topics of climate change, post-development theories, fair trade and food sovereignty. Martin currently works as a PhD candidate at Utrecht University where he is researching the discourses and policies of Circular Economy in the European Union. He is also President and Co-Founder of the Terrasapiens Foundation, which seeks to promote and advance the rights of nature. 
Contact: p.m.calisto@uu.nl  
---
Kieran Campbell-Johnston
Work Package 1, Project 1.2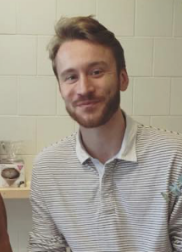 Kieran grew up in Norfolk (UK) and holds a BA in History from the University of Sussex, where he focused on modern US-Middle Eastern relations. After working as a teacher in a Hong Kong secondary school, Kieran moved to the Netherlands to study his MSc in Environmental Geography at the University of Amsterdam, where he wrote his thesis on the interrelated challenges of circular economy transitions at the city level. Kieran draws on his interdisciplinary background to examine resource retention and waste governance for a circular economy. 
Contact: k.a.campbell-johnston@uu.nl
---
Kaustubh Thapa
Work Package 1, Project 1.3
Kaustubh's transdisciplinary research focuses on the transboundary movement of waste from the European Union to the Global South especially China and Nigeria.  Kaustubh explores the varied understanding of waste and its governance to get insights into transboundary movements and links to sustainability challenges around resource consumption and waste management.
Kaustubh holds a B.A. from Westminster College (USA), majoring in Philosophy and minoring in Political Science and Economics. He was awarded one of 100 Projects for Peace grant to build a school and library in Nepal after graduation and later served as AmeriCorps Volunteer in Service to America for a year. He holds a joint MSc in Environmental Science, Policy and Management (MESPOM) from Central European University (Hungary), University of Manchester (UK), the University of the Aegean (Greece) and Lund University (Sweden). His thesis explore urban food systems as a tool for youth empowerment. Along with academic knowledge across disciplines, he brings his work experiences at various national and international not-for-profit organizations and governments from various parts of the world.
Contact: k.thapa@uu.nl
---
Tomas Santa Maria Gonzalez
Work Package 2, Project 2.1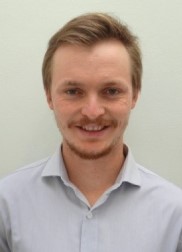 Tomás is a Chilean researcher and practitioner. He holds an MSc in Sustainability and Business from University of Leeds, UK, and a BA in Business Management and Economics from P. Universidad Católica de Chile. He has more than 6 years of working experience in the salmon, beverage and tourism industries, including large companies and start-up experience, thus offering a holistic view on industry sustainability challenges. Tomás is currently a PhD candidate at University of Graz, Austria, and focuses his research on business practices and strategies to implement the Circular Economy. His goal is to stimulate widespread adoption of circular business models, in the quest for sustainable futures.
Contact:  tomas.santamaria@uni-graz.at
---
Anna Diaz
Work Package 2, Project 2.2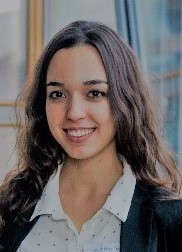 I grew up in Barcelona (Spain), where I studied BSc Biotechnology, specializing in the bioremediation of agricultural pollutants by soil bacteria in Helmholtz Centre for Environmental Research – UFZ in Leipzig (Germany). After I graduated, I worked in the innovation department of ACCIÓ, the Catalan government agency for companies' competitiveness. Afterwards, I moved to the Netherlands to pursue an MSc Environmental Systems Analysis at Wageningen University, specializing in the topic of circular economy of biogenic flows in cities. As a part of this MSc degree, I also carried out internships at Enviu (Rotterdam) addressing the flows of plastic waste in Indonesia and at Circle Economy (Amsterdam), designing urban circular strategies for a Spanish municipality.
With this program, I aim at understanding the potential of product lifecycle management systems to inform circular product design and enable a companies' data-driven transition towards Circular Economy.
Contact: anna.diaz-tena@uni-graz.at 
---
Estephania Delgadillo
Work Package 2, Project 2.3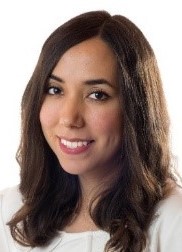 Estephania comes from Mexico, she is an industrial designer with three years of professional experience in the design of electronic products for diverse industries in North America. She recently finished the MSc in Sustainable Resource Management at the Technical University of Munich, Germany, with a focus on water, soil and agricultural systems management. She has worked in a German-Tanzanian transdisciplinary action research project related to the development and implementation of innovating strategies to safeguard food security in rural Tanzania. In addition, she recently gained experience in the performance of environmental, social and governance risk assessments. Estephania is currently a PhD candidate at the University of Technology Troyes, France, where she researches the integration of local resources (tangible and intangible) in sustainable product design for the circular economy.
Contact : estephania.delgadillo@utt.fr  
---
Natacha Klein
Work Package 3, Project 3.1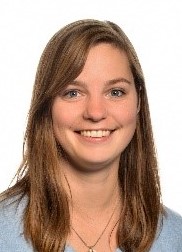 Natacha Klein grew up in Switzerland and is of both Swiss and Swedish nationality. She holds a BA in Geography from the University of Geneva in Switzerland and a MSc in Science for Sustainable Development from Linköping University in Sweden where she wrote her thesis on climate change adaptation in Nordic agriculture. She then completed her academic education with a certificate in Geographical Information System (GIS) and remote sensing from the University of Geneva. After that, she has worked for several environmental organisations such as IUCN, the Ramsar Convention on Wetlands, UNEP and WMO on topics such as wetland conservation, satellite imagery, and marine plastic pollution policies.
She is currently a PhD candidate based at NOVA University Lisbon in Portugal where she is interested in the public sector engagement in the Circular Economy.
Contact: n.klein@campus.fct.unl.pt
---
Hinrika Droege
Work Package 3, Project 3.2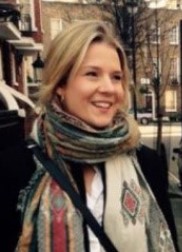 Hinrika is a public sector enthusiast and spent the last two years in Berlin building the McKinsey & Company subsidiary Orphoz, which specializes in public sector consultancy.  She graduated with a MSc in Public Policy and Administration from The London School of Economics and Political Science and holds a BA in Political Science and Law from Ludwig-Maximilians University in Munich, complimented by a semester abroad at Sciences Po Paris.
In her PhD she focuses on assessing and reporting Circular Economy performance in public sector organisations. She is working together with the Portuguese Ministry of the Environment. Her Supervisors are Prof. Dr. Tomás Ramos, Nova University and Prof. Dr. Andrea Raggi, Università degli Studi "G. d'Annunzio".
Contact: h.ge@campus.fct.unl.pt
---
Aodhan Newsholme
Work Package 4, Project 4.1
Aodhan is from Dublin, Ireland and has spent time studying, volunteering and working internationally in China, India and the Netherlands. He studied his bachelor degree in Business Studies, at Trinity College Dublin. He then went on to complete his MSc in International Management at Tilburg University, with his thesis focusing on the circular economy from an international corporate perspective. Throughout his studies and professional life Aodhan has been involved in a range of organisations dealing with global issues, from education to climate change. He is currently a PhD candidate, based at the University of Hull, with secondments at the University of Graz and Hull City Council.
Contact: A.Newsholme@hull.ac.uk
---
Heather Rogers
Work Package 4, Project 4.2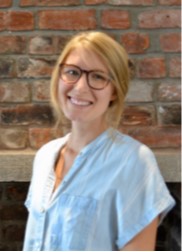 Heather grew up on the prairies of Canada, where she studied Regional and Urban Planning. She has been actively involved in urban agriculture and food systems for 10+ years, and after completing her bachelor's degree, she moved to the west coast to pursue this field. There she found a place with a small but passionate urban farm where she focussed her time on operational systems and business development. With the desire to further her sustainability work, Heather then travelled to Sweden where she earned an MSc in Strategic Leadership towards Sustainability. It was during this year that she became involved in circular economy, writing her thesis on the sustainability of municipal implementation of CE. Before accepting the CRESTING ESR post, Heather was conducting research into circular economy opportunities through ecological restoration and business development for a local composting facility in Canada. Through her experience in agriculture and business, Heather has come to understand the unique potential for a nexus of environmental, social, and economic interests under the right conditions. Heather is currently a PhD candidate at the University of Hull, and will focus her research on the social impacts of circular economy.
Contact: heather.rogers@hull.ac.uk
---
Malgorzata Lekan
Work Package 4, Project 4.3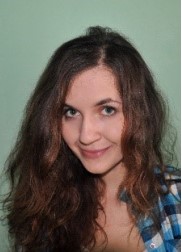 Enthusiastic environmental researcher with interest and experience in the field of food-water-energy nexus, agroecology, sustainable community development, agro-environmental policies, and hence in the area of circular economy and climate change adaptation strategies. Holder of an undergraduate MA degree in Geography and Hispanic Studies from the University of Aberdeen; and an MSc in Environmental Sciences, Policy and Management from the Lund University and the Central European University (MESPOM program). Her interests navigated her towards several research projects that concerned ecological recycling agriculture and sustainable food systems in the Cambodia's Mekong flooded forest and Poland; the impact of climate change on health and agriculture in rural areas in Peru; the impact of the LED lifecycle; refugee crisis on Lesvos, Greece. In her current research, she ventures into informal/alternative and formal/mainstream economic spaces to explore (inter-)relationships between the two, whilst viewing them through the lens of circular economy.'
Contact:  m.lekan@hull.ac.uk
---
Santiago Perez
Work Package 4, Project 4.4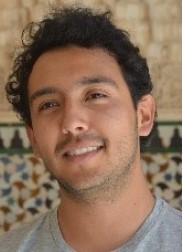 Santiago is a Colombian who's passionate about the relationship between people and its environment. He's an anthropologist and environmental engineer from Universidad de los Andes in Colombia, with a Masters in Sciences in Sustainable Urban Management from Heriot-Watt University in Edinburgh. Using his own platform, SustainableSanti, Santiago has gathered international experience working as a freelancer and consultant in urban sustainability and sustainable project management. He has presented his research and thoughts in conferences including the International Urban Planning and Environment Association Symposium – UPE12, the Resilient Conference 2017, and the Hemi GSI Convergence Conference 2017. He has been a member of organisations such as Engineers Without Borders, Transition UK, the 2050 Scotland's Youth Climate Group, the Full Footprint, and the Circular Economy Club among others. His research for the Cresting project focuses on identifying the different activated capitals developed through an industrial ecology approach (Ecologie Industrielle et Territoriale *in French) to measure its social, economic, environmental and cultural benefits in the territory. Capturing the benefits of different circular economy practices to help replicate resilient urban sustainable strategies is his current goal. He also likes to think he brings some of that Colombian magical realism with him wherever he goes.
Contact:  santiago.perez@utt.fr
---
Anna Walker
Work Package 5, Project 5.1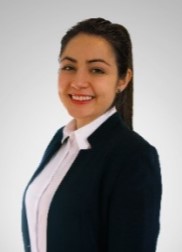 Anna holds a BA in International Affairs from the University of St.Gallen in Switzerland and a MA in Standardization, Social Regulation and Sustainable Development from the University of Geneva. The Swiss and Dutch national has also lived and worked in Germany, Egypt, the Netherlands, and Indonesia. Her experience ranges from sustainable tourism and supply chain management to sustainable finance, sustainability being the common theme in her endeavours.
Anna is a PhD candidate of G. D'Annunzio University in Pescara, Italy, where she analyses different methodologies for measuring the impact of CE business models on sustainability factors.  
Contact: anna.walker@unich.it
---
Erik Roos Lindgreen
Work Package 5, Project 5.2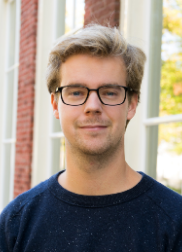 Erik is from Amsterdam, the Netherlands. He has previously worked as a sustainability / LCA consultant at a not-for-profit consultacy firm for two years. He holds a BA in Liberal Arts and Sciences from Amsterdam University College and two Masters, one in Environment & Resource Management at the Free University (VU) and one in Earth Sciences at the University of Amsterdam (UvA).  
Erik is mainly interested in researching success factors for the implementation of sustainability evaluation methods at company level. He aims to apply his research to design best practices for CE measurement, with the ultimate objective to accelerate the transition towards a circular economy in Europe.
Contact: erooslindgreen@unime.it
---
Katelin Opferkuch
Work Package 5, Project 5.3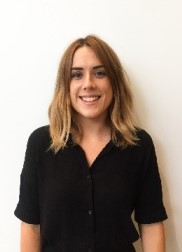 Katelin grew up in Perth, Australia, where she completed her Bachelor of Science majoring in both Environmental Health and Health and Safety. Following this, she worked for a short time within the Food Safety industry but was motivated to continue her studies and gain a broader international perspective. She then moved to the Netherlands after being accepted to complete her Master of Sustainable Development at Utrecht University. This two-year research Master saw her refine her skills to specialise in the field of sustainable water management. During an internship with a large biotechnology company, Katelin was immersed in the fast-changing landscape of sustainability assessments. Katelin is now a PhD candidate at Universidade Aberta in Lisbon, Portugal. Utilising skills gained from all of her previous experiences, the aim of Katelin's research is to develop a sustainability indicator system to assess and communicate Circular Economy practices at company level.
Contact: katelin.opferkuch@uab.pt