The Cresting Advisory Board has been created to provide strategic input into the project.
The Terms of Reference for the Advisory Board are to:
advise on the strategic direction of Cresting – providing an additional form of quality control for the project and progress; contributing to the overall strategic direction, including opportunities beyond the lifetime of the project;
advise on the impact and reach of Cresting – providing input on the impact and reach of the project and research / research findings, including identification of opportunities to improve impact; and
advise on international policy developments – support the Supervisory Board through recommendations on current policy and policy development in all Circular Economy activity.
The Advisory Board members are:
Dr Carmen Jaca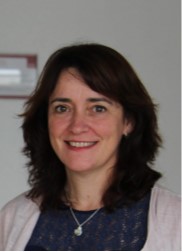 Carmen Jaca is a researcher and lecturer at Tecnun, Engineering School, University of Navarra, Spain, where she has also obtained her Ph.D. At this University, she is the Academic coordinator of the Industrial Management degree and member of Quality Assurance Commission of Tecnun. Her main teaching areas include quality and environmental management and strategy for sustainable development. Her research focuses on application of circular economy by SMEs through circular strategies and sustainable business models, on sustainable innovation and employee engagement through involvement in sustainability. She is involved in research projects with companies and public organizations to apply circular economy in organizations in Spain.
---
Dr h.c.mult. Walter R. Stahel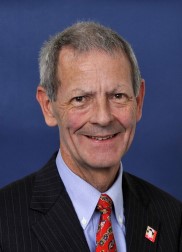 Founder-director of the Product-Life Institute (Switzerland), the oldest established consultancy in Europe devoted to developing sustainable strategies and policies, since 1983. From 1986 to 2014, he was also director of risk management research of the Geneva Association.
In 1971, he graduated from ETH Zurich with an MA in architecture; Stahel has been Visiting Professor, Faculty of Engineering and Physical Sciences, University of Surrey, since 2005; a full member of the Club of Rome since 2013; and was awarded degrees of Doctor honoris causa by the University of Surrey (2013) and l'Université de Montréal (2016).
In 1982, with 'The Product-Life Factor', he won a Mitchell Prize in Houston, TX; In 1978, together with Peter Perutz, he won a first prize in the competition of the German Future's Society, Berlin, with a paper on unemployment, occupation and profession.
His corner books are: 'Jobs for Tomorrow, the Potential for substituting manpower for energy' (1981), Vantage Press N.Y.,: 'The Performance Economy' (2010), Palgrave MacMillan; and Circular Economy – a user's guide (2019), Routledge, with translations into a number of other languages.
Spotlight on current activity:
Promoting the understanding of the structure of an economy in loops and its drivers and obstacles (circular industrial economy); spreading the knowledge about the competitiveness of a performance economy selling goods and molecules as a service; and identifying the levers to speed up the shift from a linear industrial economy managing flows to a circular economy managing stocks; through workshops, lectures and contributions to policy groups; member of the Coordination Group of the European Circular Economy Stakeholder Platform of EESC and the European Commission; member of the Scientific Advisory Board of Institute CRETUS, Universidade de Santiago de Compostela.
---
Andrew Woodend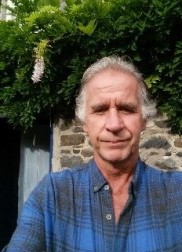 Andrew Woodend's career in central government started with advising the agricultural sector on technical and business management issues and then farm policy advice to the former Ministry of Agriculture, Fisheries and Food and then Defra.
Since 2014 Andrew has been working in the statistics team within the wider Resource and Waste Evidence Team in Defra. His main areas include resource efficiency, circular economy data issues generally, including litter, commissioning research, industry and academia engagement.
---
Hon. Prof. Dr. Christoph Scharff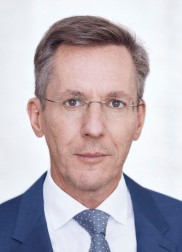 Christoph Scharff has been dedicated to waste management in both research and practice since 1984. He holds a doctoral degree in economic science and is honorary professor for waste management at the Vienna University of Technology, where he is currently a lecturer at the Institute for Waste and Resource Management. Prior to that, he was a lecturer at the University of Leoben, Institute for Sustainable Waste Management and Disposal Engineering and at the University of Natural Resources and Life Science Vienna, Institute for Waste Management.
Christoph Scharff was instrumental in setting up the nationwide separate collection of packaging in Austria. Since 2008, he is CEO and President of ARA AG, one of Europe's leading EPR schemes for packaging wastes.
From 2000 – 2002, Christoph Scharff was President of the International Solid Waste Association (ISWA). Today, he is Honorary Member of ISWA.
In 2015, Christoph Scharff was the initiator and founder of the Circular Economy Coalition for Europe (CEC4Europe). He is also chairman of CEC4Europe.
Since 2017, he is Member of the Coordination Group of the EU Circular Economy Stakeholder Platform of the Advisory Council for Economic and Social Affairs and the European Commission, GD Environment, Brussels.