CRESTING Conference – Circular Economy:  Sustainability Implications of a Social Transformation 
The conference will comprise two panel sessions, one in the morning and one in the afternoon.  We are delighted to be joined at the Conference by the Panels, as detailed below.
Panel Session1:
Panel Moderator: Dr Fiona Charnley, Professor of Circular Innovation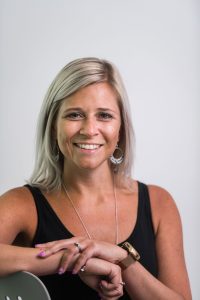 Fiona Charnley is Professor of Circular Innovation and Co-Director of the Exeter Centre for Circular Economy within the University of Exeter Business School. Fiona is also Co-Director of the recently funded UKRI National Interdisciplinary Circular Economy Hub, part of a £30M investment to harness the UK's leading research capabilities; creating new knowledge, tools, behaviours and relationships to capture economic, social and environmental value from a Circular Economy. Fiona leads multiple government and industry funded research projects and collaborates with organisations from across sectors to identify new approaches to design, innovation, manufacture and business modelling to transform resource use and value creation.
Walter Stahel, Circular Economy Thinker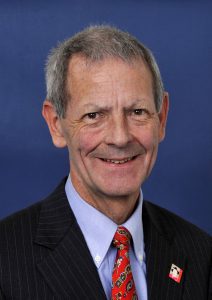 Founder-director of the Product-Life Institute (Geneva, 1983 – ), the oldest consultancy in Europe devoted to developing sustainable strategies and policies.
MA in architecture from ETH Zurich (1971). Visiting Professor, Faculty of Engineering and Physical Sciences, University of Surrey (2005 – ); full member of the Club of Rome (2015 – ); member of the Scientific Advisory Board of Institute CRETUS at Universidade de Santiago de Compostela; and of CRESTING, http://cresting.hull.ac.uk/; member of the Coordination Group of the European Circular Economy Stakeholder Platform till 2020.
Present activity: Promoting the opportunities of a circular industrial economy, and of a performance economy selling goods and molecules as a service.
Past activity: 1986 to 2014, Director of Research on Risk Management of the Geneva Association www.genevaassociation.org.
Honours: 2020 Thornton Medal of the Institute of Materials, Minerals and Mining (IOM3). Degrees of Doctor honoris causa, University of Surrey (2013) and l'Université de Montréal (2016). Mitchell Prize in Houston, TX (1982, 'The Product-Life Factor'); first prize in the German Future's Society's competition (1978, 'unemployment, occupation and profession').
Corner books: 'Jobs for Tomorrow, the Potential for substituting manpower for energy' (1976/1981), Vantage Press N.Y.,: 'The Performance Economy' (2010), Palgrave MacMillan; The Circular Economy – a user's guide (2019), Routledge.
Nancy Bocken, Professor in Sustainable Business, Maastricht University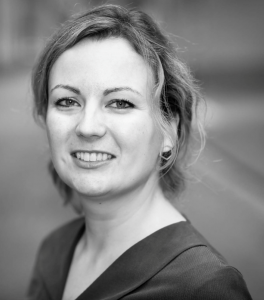 A Professor in Sustainable Business at Maastricht University, Maastricht Sustainability Institute, the Netherlands.  Her research topics include sustainable business models, business experiments for sustainability, Circular Economy, sufficiency and closing the 'idea-action' gap for sustainability. Nancy's most recent research project is Circular X, an ambitious €1.5m, five-year research project funded by the European Research Council about experimentation with circular business models. Nancy is academic lead of the new joint Master's in Sustainable Business in Maastricht together with York University. She is also Fellow at Cambridge Institute for Sustainability Leadership and co-founded her own circular and sustainable business called HOMIE.  She holds a PhD from the Department of Engineering, University of Cambridge, which was fully funded by Unilever.
Hans-Christian Eberl, Policy Officer, European Commission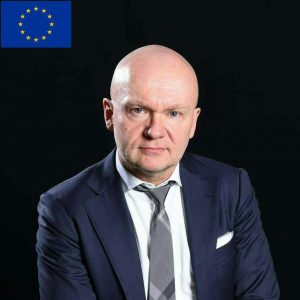 Hans-Christian Eberl deals with Horizon Europe programming as a policy officer at DG RTD. He is an expert in circular economy, chemicals and product policy. Hans-Christian is a chemical engineer, and also holds an undergraduate degree in history. His previous jobs were at the European Parliament's ENVI Secretariat where he was involved in the Trilogues for the circular economy package, at DG ENV, and at the Austrian Ministry of Environment. Reading recommendation: Products and circular economy: Policy recommendations derived from Research & Innovation projects (2020).
Zengwei Yuan, Professor, Nanjing University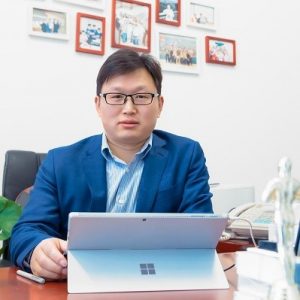 Dr. Zengwei Yuan is a full professor at the School of the Environment, Nanjing University and his interest is focused on circular economy, especially biotransformation and biodegradation technologies of organic wastes like food waste and animal manure. Zengwei Yuan is the creator and editor-in-chief of journal Resources, Environment and Sustainability and the president of the Nanjing University Lishui Institute of Ecology and Environment. More details can be found via: https://mce.nju.edu.cn
Panel Session 2:
Panel Moderator: Dr Adam Read, External Affairs Director at SUEZ Recycling and Recovery UK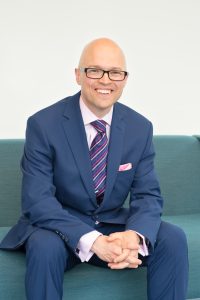 Dr Adam Read has been External Affairs Director at SUEZ Recycling and Recovery UK for over 4 years after a successful career in academia, local government and consultancy, dating back some 25 years.
 For the last 3 years he has been leading SUEZ's work with the UK Government on the development of the new English Resources & Waste Strategy and associated consultations on extended producer responsibility, deposit return systems and consistent collections, acting as lead author on all of the SUEZ evidence submissions. He has also worked with numerous local authorities on modelling, mapping and assessing policy reforms and likely impacts on materials flows, composition and service provision, whilst supporting many leading brands as they consider packaging format changes and materials substitution and what the policy reforms will mean for them in terms of system dynamics and materials capture and processing efficiency.
 Adam is a Fellow of CIWM, the RSA, IOM3 and the Royal Geographical Society and is a Trustee of CIWM. He is a regular speaker, author, blogger and social media enthusiast. Adam is the CIWM's 105th President and his theme for the year is 'Skills needed to deliver a Circular Economy'. For the last 5 years he has been actively supporting Circular Economy Networks and Hubs across the UK, and continues to support academic research projects around circularity, green design and behavioural change.
Patrick Schröder, Senior Fellow, Chatham House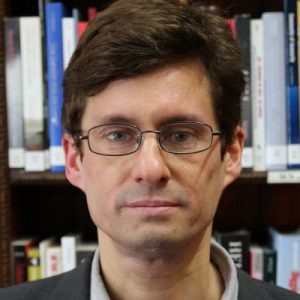 Dr. Patrick Schröder is a senior research fellow in the Environment and Society Programme at Chatham House. He specializes in research on the global transition to an inclusive circular economy with a specific focus on policy analysis, identifying collaborative opportunities between key countries, closing the investment gap and building an evidence base for trade in the circular economy. Patrick holds a BA Hons in Chinese from the University of Westminster and received his MA in International Relations and PhD in Environmental Studies from Victoria University of Wellington, New Zealand.
Kersty Hobson, Reader, Cardiff University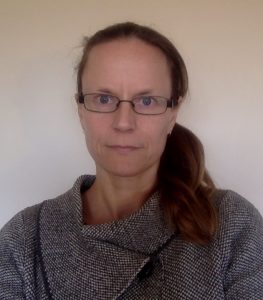 Kersty Hobson is a Reader in Human Geography in the School of Geography and Planning, Cardiff University. Her research and teaching focus on socio-environmental transformations, particularly in the fields of sustainable production and consumption, and multi-level environmental governance. Her current research focuses on the socio-political implications of, and challenges for, the circular economy agenda. She also has as long-standing interesting in community-level responses to pressing socio-environmental issues.
Olawale Olayide, President, Africa Circular Economy Research and Policy Network (ACERPiN)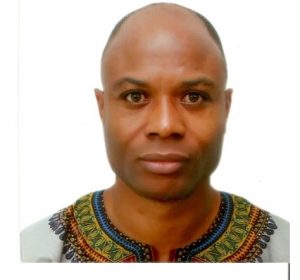 Olawale Emmanuel Olayide is a Lecturer/Research Fellow at the Department of Sustainability Studies, Faculty of Multidisciplinary Studies, University of Ibadan, Ibadan, Nigeria. He won the prestigious Post-doctoral Research Fellowship on Climate Impact Research Capacity and Leadership Enhancement (CIRCLE) in 2015. He is a renowned Consultant in the area of Sustainability (Social, Economic, Environment & Governance), and Circular Economy in Africa. He has authored over 50 publications in form of edited books, chapters in books, peer-reviewed journal articles. His publications are available in prestigious publication outlets, including Elsevier, Springer Nature, and Wiley (https://goo.gl/llYLkt, https://goo.gl/l7E7dl, http://orcid.org/0000-0003-3151-0807). He recently completed a book project on Climate Change and Socio-ecological Transformation in Nigeria: Challenges and Opportunities. He is the Secretary, International Sustainable Development Research Society (http://isdrs.org/about-isdrs/board/), and President, Africa Circular Economy Research and Policy Network http://imagesinitiatives.org/acerpin. He is the Annual Convener of the Circularity Africa Conference. He serves as Member of the Board/Editor/Reviewer for the following publication outlets: Frontiers in Sustainability; Business Strategy and Development; Africa Handbook on Climate Change Adaptation; Handbook of Climate Change Management; and Handbook of Climate Change Resilience. He is a member on the Project Team on Circular Economy: Sustainability implications and guiding progress (CRESTING). He participated in the development of the Massive Open Online Course (MOOC) on Circular Economy which was facilitated by Sulitest.org and the United Nations Environment Programme.