CRESTING Conference
Circular Economy:  Sustainability Implications of a Social Transformation
About the event
This conference aims to open discussion into the implications for sustainability of the development of a circular economy. A major element of resource policy globally, a circular economy is seen as reducing carbon emissions, protecting resource security, creating jobs and promoting the UN Sustainable Development Goals. However, the idea that the interests and outcomes of circularity coincide with those of sustainability is largely an untested assumption. This event presents and debates the findings of a wide-ranging project examining the implications of a circular economy with the aim of guiding progress towards a sustainable future.
The Baroness Bottomley of Nettlestone, Chancellor of the University of Hull will welcome delegates to the conference.  Rt Hon Dame Diana Johnson DBE MP  will provide the conference opening address.
Right Honourable Baroness Bottomley of Nettlestone, Chancellor - University of Hull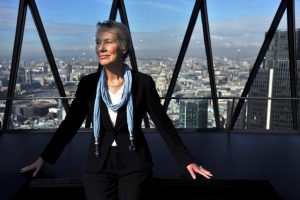 The Right Honourable the Baroness Bottomley of Nettlestone was a Member of Parliament from 1984 to 2005 and became a life peer in June 2005.  She studied for her BA in Sociology at the University of Essex and her MSc in Social Work and Administation at the London School of Economics.  She worked with the Child Poverty Action Group and then as a behavioural scientist.  As a magistrate, she was Chairman of Lambeth Juvenile Court at the time of the Brixton riots.  She has received an Honorary Doctorate of Law from the University of Portsmouth, an Honorary Doctorate of Science from the University of Aston and an Honorary Doctorate of the University from the University of Surrey.
Baroness Bottomley was elected to Parliament in a 1984 by-election as the Member for South West Surrey.  She received her first ministerial position in 1988, working with Margaret Thatcher as Junior Environment Minister, and was then appointed Minister of Health in 1989.  She became a member of the Privy Council and joined John Major's cabinet, serving as Secretary of State for Health from 1992 to 1995 and then as Secretary of State for National Heritage from 1995 to 1997.  After the 1997 General Election, she returned to the backbenches – also taking on a role as a search consultant for the charity and public sectors.  She stepped down from the House of Commons at the 2005 General Election.
Baroness Bottomley has many connections with academic and charitable bodies.  In addition to her Chancellorship at Hull, she is an emeritus governor of the London School of Economics and a trustee of The Economist newspaper.  In May 2013, she was made Sheriff of Kingston upon Hull.  She serves on the UK Board of the International Chamber of Commerce.  She is also a Freeman of the City of London.
Baroness Bottomley is an executive director of the search company Odgers Berndtson and a non-executive director of Smith & Nephew.  She is a member of the International Advisory Council of Chugai Pharmaceutical (Japan).  Previously she was on the boards of BUPA and AkzoNobel NV.
Conference Themes:
Company engagement with circular economy practices and methods for improvement
Potential for places to benefit from a circular economy
Strategies for public sector practice of a circular economy
Assessing the sustainability of circular practices
Transformative policy for a circular economy
Programme for the day
(Times are UTC/GMT) 09.00 – 16.30
09.00 Registration and Coffee (For delegates attending in person) 
Welcome and Opening Address (All delegates)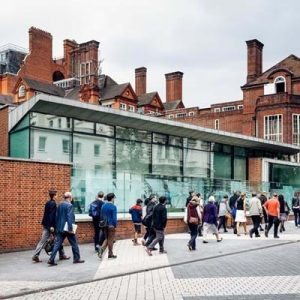 Cresting Presentations 
Coffee Break 
Questions
Lunch and networking 
Cresting Presentations
Coffee Break 
Questions 
16.30  Close