An article all about the Cresting Project is featured in the June issue of the CIWM (Chartered Institution of Wastes Management) Journal – see the link below.

We are delighted to have received over 250 applications for the 15 Early Stage Researcher roles for the Cresting Project.  If you are an applicant, we will contact you if we require any further information or clarification on your application.  We are now reviewing the applications and completing the short listing process.  Candidates that have been short listed will be contacted in mid May 2018 to schedule an interview.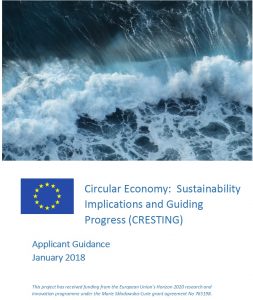 Interested in the Circular Economy?  We are delighted to advertise 15 Early Stage Researcher job opportunities with University partners across Europe – for more details on these opportunities visit the Cresting Recruitment pages.  Closing date for applications is 28/03/18.